Click here to Login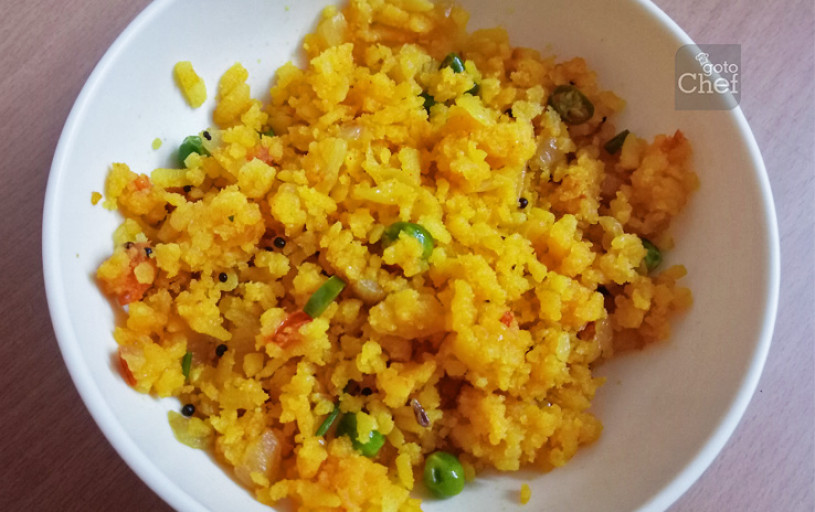 GoToChef Recipe

2
Poha Recipe
Classic Breakfast recipe
Approx ingredient cost :
Rs. 10-15
How to make Poha Recipe
1.

In a strainer put dry poha. Pour water to moisten it.

2.

Heat 2tbsp oil in a kadhai. Add mustard seed and cook till done.

3.

Add cumin seeds, peanuts and cook for sometime.

4.

Add chopped onions and cook till tender.

5.

Add curry leaves and cook for a few minutes.

6.

Add turmeric powder , salt, sugar and lemon juice. Add moistened poha and mix well. Sauté till mixed and heated through.

7.

Turn off the flame. Poha is ready for serving.