Click here to Login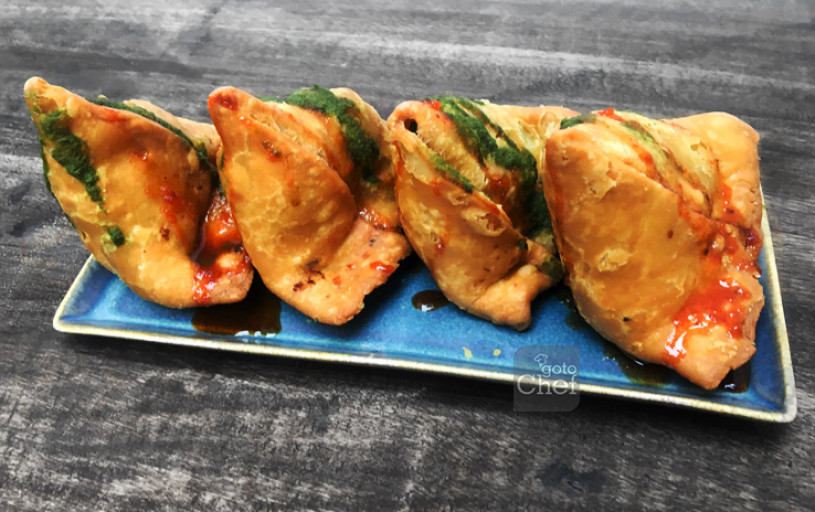 GoToChef Recipe

2
Samosa Recipe
Tasty tea time snack.
Approx ingredient cost :
Rs. 15-20
How to make Samosa Recipe
1.

Heat oil and add zeera. Cook till zeera splutters.

2.

Add grated ginger and green chillies. Cook for a minute .

3.

Add coriander leaves, turmeric powder, amchur, garam masala & coarsely pounded coriander seeds.Add salt to taste. Cook for half a minute.

4.

Now add boiled potato and peas. Mix well and keep aside.

5.

For dough: Take all purpose flour in a bowl and add ghee. Rub flour with ghee till crumbs form.

6.

Add salt, ajwain & mix well. Add water gradually and knead to a form a dough.

7.

Keep dough covered with damp cloth for half an hour. Roll the dough into medium circles.

8.

Now cut into two halves from a center. Shape into cone sealing edges with water.

9.

Fill the potato filling and seal the top with water.

10.

Take another pan and heat oil in it. Add samosas to the oil & deep fry them until golden.

11.

Serve them hot with chutney or sauce.