Click here to Login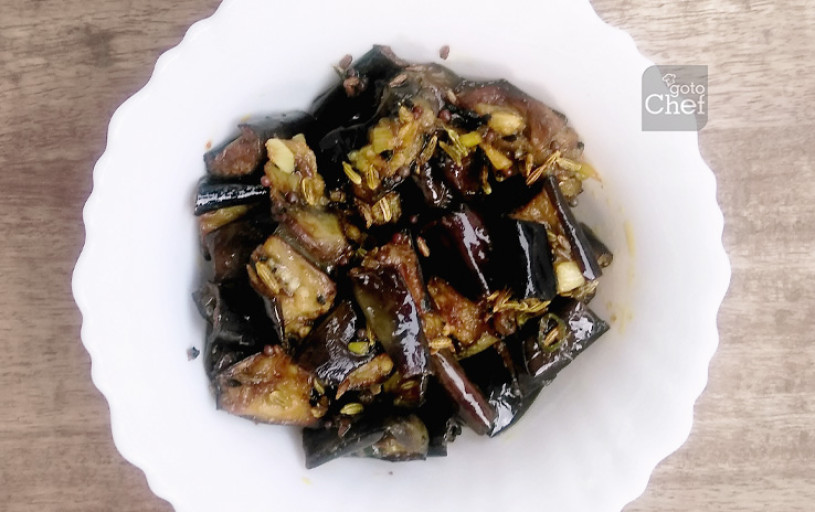 GoToChef Recipe

0
Baingan in Panch Phoran Masala Recipe
Tastiest side dish.
Approx ingredient cost :
Rs. 15-20
How to make Baingan in Panch Phoran Masala Recipe
1.

Heat oil in a pan. Deep fry diced baingan until they are slightly browned on all sides.

2.

Heat oil in a pan. Add mustard seeds, cumin seeds, fenugreek seeds, kalonji, and saunf (fennel seeds), till the oil splutters.

3.

Add dry masala i.e. turmeric powder, amchur powder, red chilli powder, cumin powder, and salt.

4.

Now add fried baingan & mix them well. Cook it for 1-2 minutes.

5.

Baingan in panch phoran masala is ready to serve.